Each year, the Small Business Administration  sponsors National Small Business Week (coming up April 29-May 5) to promote and celebrate the thousands of small businesses that keep our economic engines humming across the nation.  As part of the week, the SBA recognizes outstanding entrepreneurs and small business owners from all across the 50 states and U.S. territories. The states also nominate their own outstanding businesses and business owners – and guess what??  I am amazingly honored and proud to have been nominated for MA Woman Small Business Owner of the Year for 2018!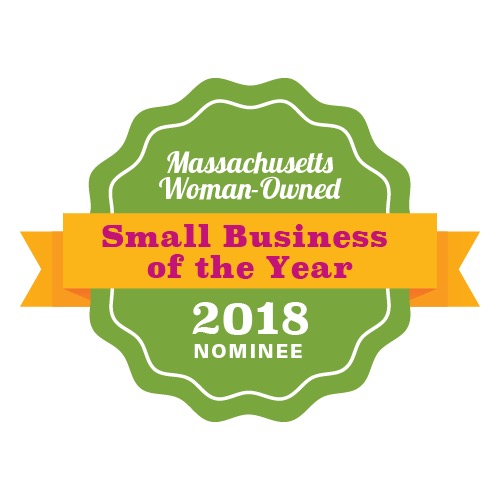 My nomination was put forward by the Center for Women & Enterprise, and organization near and dear to me and familiar to basically anyone who's ever talked to me about starting a business. 🙂  Their mission is to provide opportunities for women entrepreneurs and women in business to increase professional success, personal growth, and financial independence.
As many of you know, when I was contemplating starting my business way back when (2004 or so), I completed a business plan workshop with the CWE.  Over the years since then, I've benefitted from so many of their programs and resources, and I love giving back by helping budding entrepreneurs as well.  If you're thinking about starting a business, definitely check them out – get on their mailing list to stay up to date about the many free and very affordable classes, conferences, workshops and other services.
(And if you're thinking of starting a personal chef business – check out my ebook too! "Cook for a Living: Becoming a Personal Chef" is on sale now, right here.)
I'm looking forward to learning more about the other nominees, both in Massachusetts and across the country.  You can participate too through this free, 3-Day Virtual Conference during National Small Business Week.  There will be sessions on everything from email marketing and social media, to managing finances, dealing with customer complaints, and how pop-up shops can help your brand.
In the meantime, I'll be working on my acceptance speech 😉
SBA Small Business Awards – featuring ME!